TMAE

Speakers_2021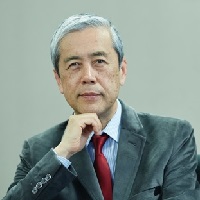 Prof. Dr. Osamu TABATA, Fellow of IEEE
Kyoto University of Advanced Science, Japan
Speech Title: Top-down Meets Bottom-up: Way to Explore the Plentiful Room at the Bottom
more than 2 decades in academia, including most recently Kyoto University. In addition to his current position as Dean of the KUAS' Engineering Department, he is a senior editor of Transaction of Nanotechnology, associate editor of Journal of Micro Electro Mechanical Systems and an editorial board member of Sensors and Actuators. Furthermore, he is an active program committee member of many International Conferences.
Osamu is currently engaged in the research of Micro/Nano Electro Mechanical Systems (MEMS/NEMS) and DNA Nanotechnology. His long-term goal is establishment of SENS (synthetic engineering for Nano systems) to realize a unique and novel Nano system by assembling the various functional components with sizes ranging from the nanometer to micrometer scale on a few mm square MEMS substrate.
As dean, he is responsible for the many unique initiatives that mark KUAS' unique curriculum, including the capstone program. He is looking forward to welcoming the next generation of engineers, using his own experiences to equip students with the skills necessary to contribute to the modern world of Engineering.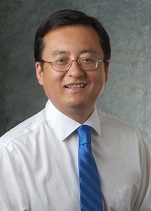 Prof. Dr. Chris Yuan, Fellow of American Society of Mechanical Engineers
Case Western Reserve University, USA
Biography: Chris Yuan currently holds the Leonard Case Jr. Professorship in Department of Mechanical and Aerospace Engineering at Case Western Reserve University. He is the Director of the Laboratory for Sustainable Energy Manufacturing and Director of the DOE-funded Industrial Assessment Center at CWRU. His research activities are focused on the forefront of sustainable manufacturing, industrial energy efficiency and clean energy manufacturing. So far he has published over 170 research papers and book chapters on these topics. His research work has been recognized by many national and international awards. In 2017 his research won First Place in the U.S. RAMP National Research Competition on Sustainable Manufacturing. In 2018, he is the recipient of the American Society of Mechanical Engineers' Chao and Trigger Young Manufacturing Engineer Award. He received the National Science Foundation Career Award in 2014, The Gustav Olling Outstanding Young Manufacturing Engineer Award from the Society of Manufacturing Engineers (SME) in 2013, and the LEO Best Paper Award from the 2013 CIRP International Conference on Life Cycle Engineering. He served the Chair of ASME Life Cycle Engineering Technical Committee during 2013-2015, and served over 50 times for conference program chairs, track chairs, symposium chairs, session chairs, scientific committee, etc., for various ASME, IEEE, and CIRP conferences. He obtained his Ph.D. in Mechanical Engineering from University of California, Berkeley in 2009. He is a Fellow of American Society of Mechanical Engineers.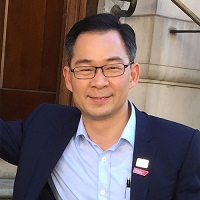 Prof. Alan Lau, Fellow of Institution of Engineers, Australia
Swinburne University of Technology, Australia
Biography: Professor Alan Kin-tak Lau was appointed in 2016 and currently holds the position of Pro Vice-Chancellor (International and Digital Research). He is responsible for supporting and enhancing Swinburne's global ranking profile while also strengthening its research performance by linking the University with high quality industrial partners to develop joint research programs and centres.  He is also required to oversee University's digital research activities and key research initiatives.
Professor Lau's expertise is in the areas of aviation, advanced materials and manufacturing, and product design and development. In 2008, he was also appointed as World Class University Chair Professor of Chonbuk National University under the support from the Ministry of Education, Korea. In 2013, he was elected International Vice President of The Institution of Mechanical Engineers (IMechE) for the term of 6 years. In 2014, he was appointed Alex Wong/Gigi Wong Endowed Professor in Product Design Engineering. Currently, He is Fellow of European Academy of Sciences and European Academy of Sciences and Arts.  Professor Lau is an Independent Non-Executive Director of the King's Flair International (Holdings) Limited, a Director of Oceania Cybersecuirty Centre Company Limited and a Director of Stawell Underground Physics Company.
Professor Lau is a Fellow of Institution of Engineers, Australia, Royal Aeronautical Society, Institution of Materials, Mining and Mineral, Institute of Engineering Designers, Hong Kong Institution of Engineers and Institution of Mechanical Engineers. He has chaired over 20 international conferences in the areas of composite materials, natural fibre and product design platform since 2010.
In the past 20 years, Professor Lau has received numerous international and national teaching and research awards. His published articles have been cited frequently, which can be found in the google scholar website shown as below. Some of his research outcomes have been adopted by the industry for the benefit of the mankind. He was named Australian Research Theme Leader in "Composite Materials" in 2019.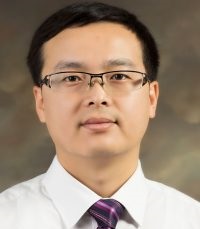 Asst. Prof. Haijun Gong
Georgia Southern University, USA
Biography: Dr. Gong's research interest concentrates on characterizing the material properties of metal additive manufacturing product including titanium alloy, cobalt chrome, aluminum alloy, etc., as well as simulating their laser or electron melting and solidification process. He is interested in applying the knowledge of additive manufacturing materials for the advanced manufacturing processes. Dr. Gong is also interested in additive manufacturing and 3D printing process development, aiming to fully incorporate this technology into the modern manufacturing process.